SHREVEPORT, La. — "It was real pretty in the summer, but it looks terrible right now," said Debbie Keckner as she stared at the bare muscadine vines outside of her winery in west Shreveport.
When it comes to wine, you've probably heard about all the staple cities like Tuscany, Italy or Napa, Calif., but wine enthusiasts like Keckner want you to know about Shreveport.
When asked why she wanted to get into the wine business, Keckner said, "I just to come in and try, that was one of my goals. I got sick of going to the liquor store and buying a $30 or $40 bottle of wine and dump it down the sink. Here you can try it, taste it, love it, and buy it."
Keckner is the owner of On Cloud Wine in west Shreveport, one of the fastest growing wineries in the area. Since she opened the doors nearly six years ago, it's been a steady flow of customers.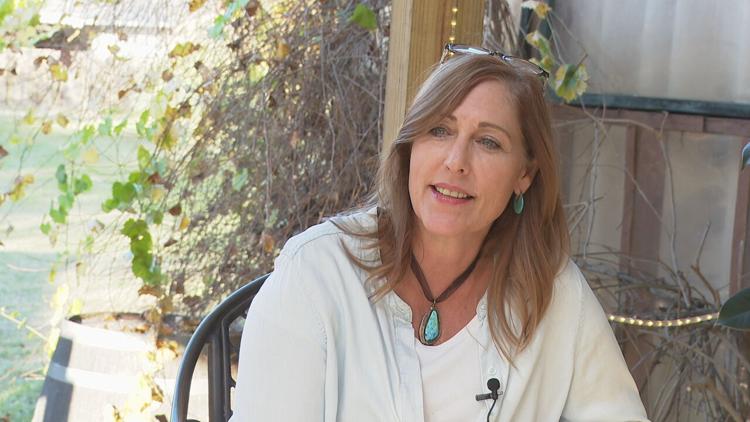 "We get a lot of tourists that stop off from I-20 before they hit their hotel. We kind of tell them where to go and good places to eat, and about Shreveport. I think that's helped a lot. We also have a lot of repeat customers," said Keckner.
Another way she's been able to dramatically expand the business here is by growing her own grapes. The small vineyard includes muscadine grapes, a rare treat this time of year.
On Cloud Wine has its own room where the pressing, fermenting and bottling happens. If it looks like a science lab, it basically is. But whether you're a wine connoisseur or a beginner with the berries, it all comes down to taste and U.S. consumers certainly have a thirst for it.
The boom in wine business isn't happening just in the ArkLaTex. According to a Harvard Business Review: the United States wine industry has ballooned from just over $30 billion a year industry in 2002 to more than $60 billion today, making it the largest wine producer in the world.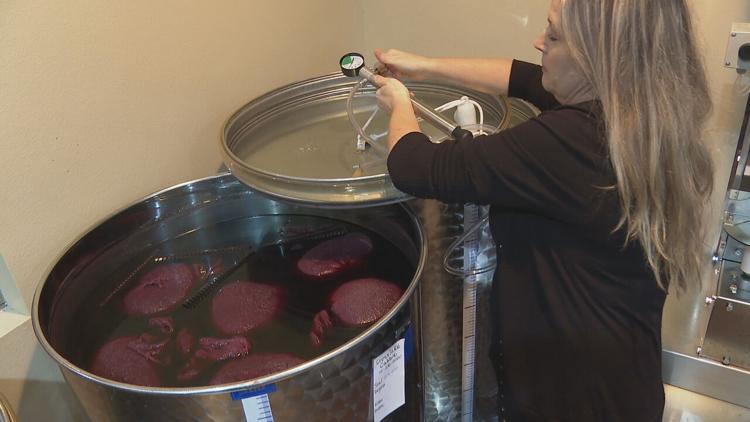 This year wine production in the U.S. could be drastically different, not only because of the COVID-19 pandemic, but also a record numbers of wildfires that have ravaged the west coast, destroying or damaging much of California's wine crop. The damage to California's wine industry also puts a higher importance on smaller boutique wineries like On Cloud Wine.
"We're not allowed to sell wine that we don't make. Although we may not grow all of our own grapes, we do get that in induced form and then start fermentation. We can't just have someone else's wine and we put our label on it," said an On Cloud Wine worker.
Since there's only been one reported case of someone turning water into wine, for everyone else it is a serious process and education is key. To learn more of the finer points of the industry, many are turning to "Wine 101" at the Texas Wine School.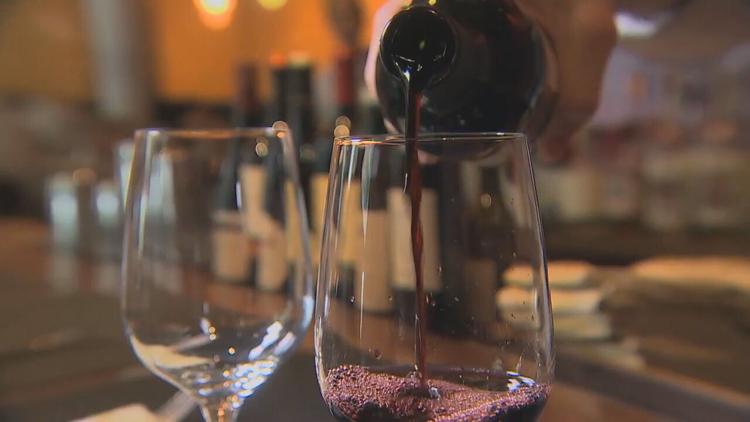 "Yes there's studying, reading, and writing but there's also tasting and that's the fun part," said Liz Palmer of the Texas Wine School, which is one of the top educators for wannabe wine makers across the Lone Star State.
Palmer added, "If you're trying to be a doctor or a lawyer there is a specific path you're supposed to take. If you want to be an electrician you have to be licensed. There is no specific path to get into the wine business, but we offer that format."
Unfortunately, several events were canceled at On Cloud Wine due to the pandemic, but hope remains that 2021 will be drastically different.
When asked why On Cloud Wine's is different, Keckner exclaimed, "Because we make it out of love."