Glass sand on an industrial scale? Glass sand as an alternative to regular sand?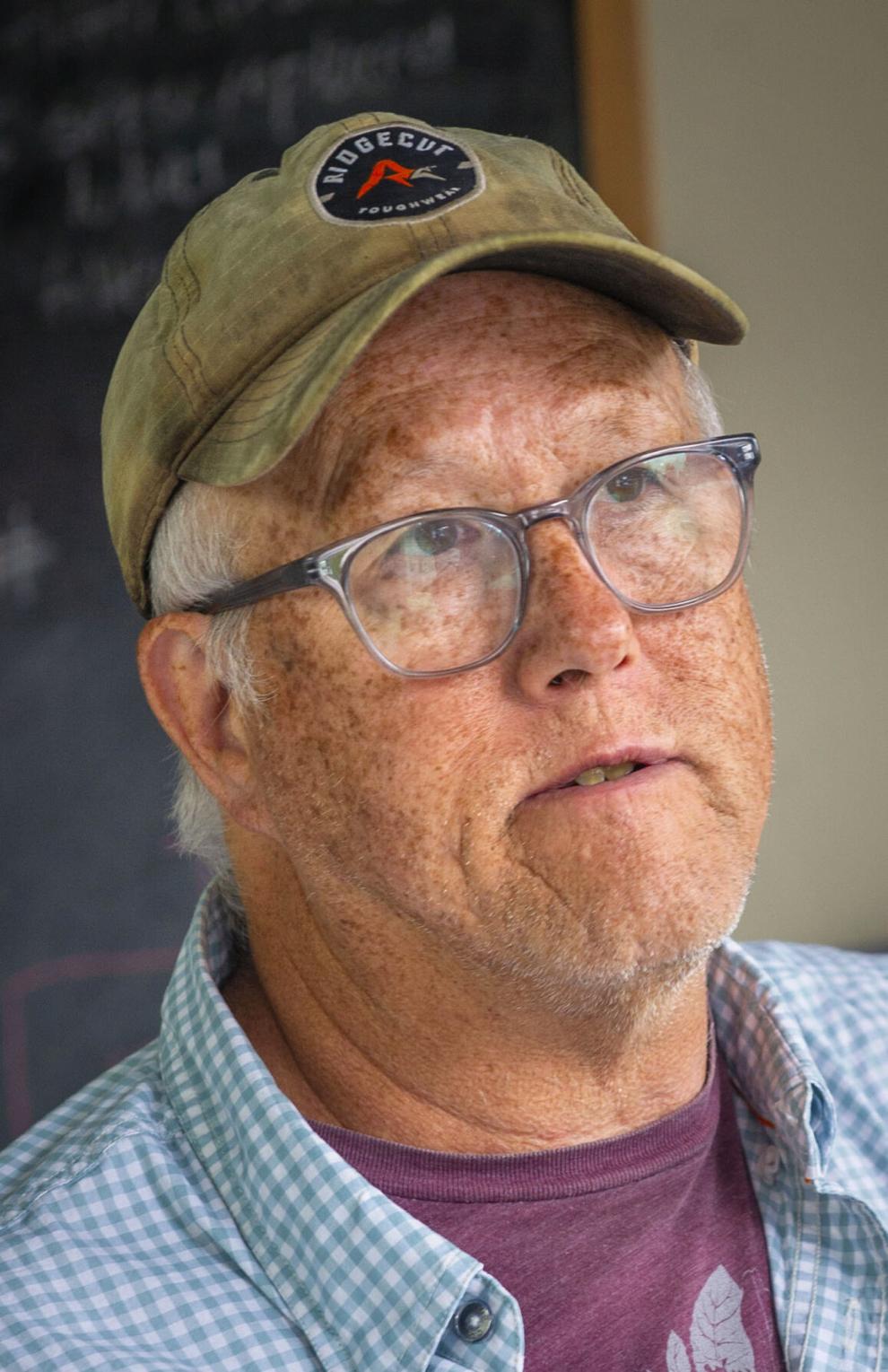 Yes, it is possible, and that is the long-term vision of Chris Lueck, founder of Ground2Ground Glass in Walla Walla.
Using a unique glass-crushing machine, Ground2Ground Glass wants to grind wine bottles into industrial- and recreational-use sand.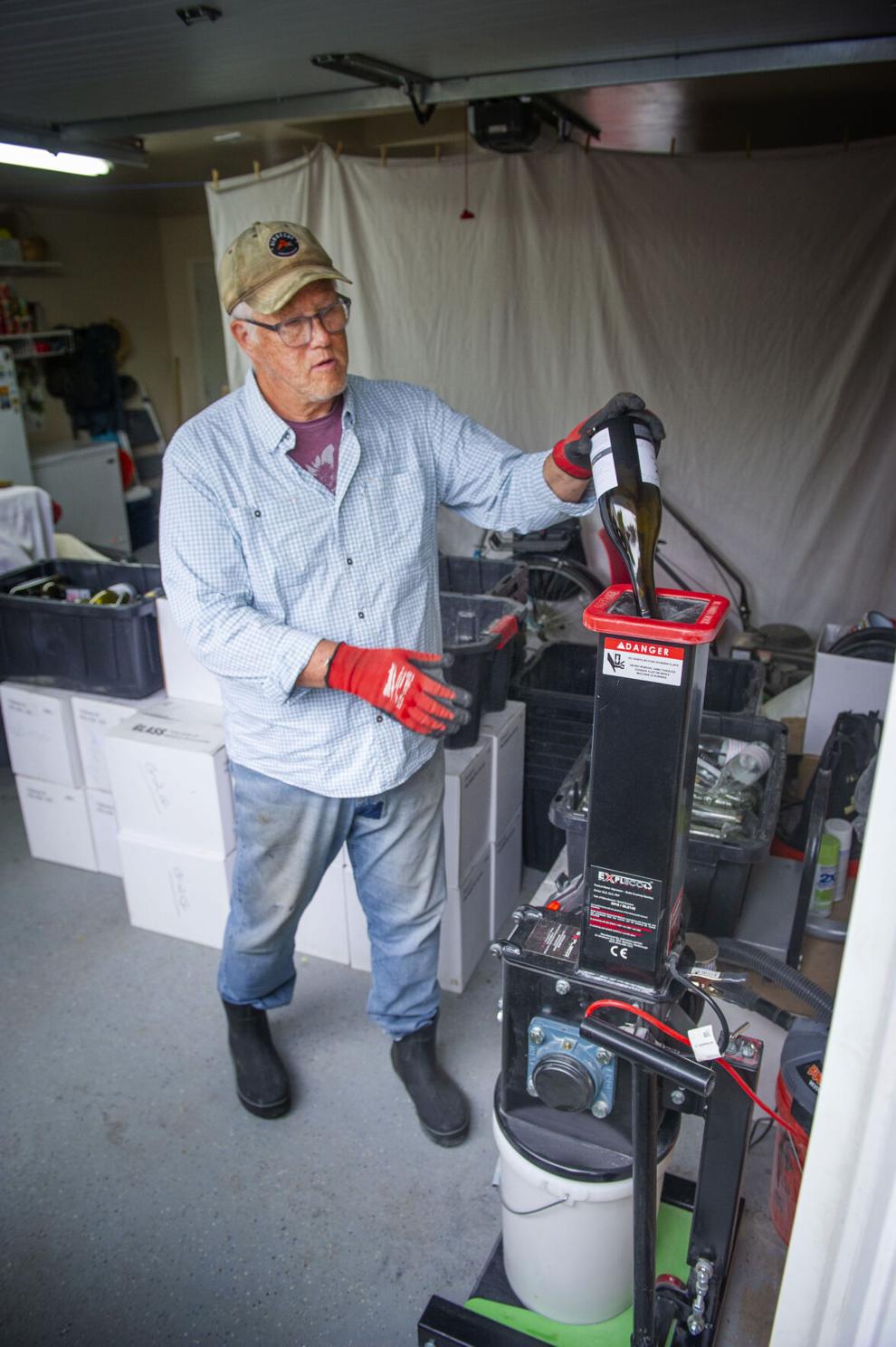 That glass sand can be used like regular sand in driveways, home improvement projects, landscaping projects — any place you would use normal sand, and possibly be used for roads and construction projects.
It is also a possible solution for the glass recycling problem here in the valley, specifically for wine bottles from local wineries.
Lueck estimates that 200 to 250 tons of glass bottles end up in the landfill each year, and if he could, Lueck would like to capture all of it.
Many local wineries want to achieve "sustainability," but sending thousands of pounds of glass to the Sudbury landfill each year is a challenge.
Unfortunately, for the 120 wineries in the region there is no viable recycling option. So Lueck set out to do something about it.
Lueck retired to the Walla Walla area with his wife in 2018 and quickly became aware of the problem wineries are facing with the disposal of glass bottles.
He started reaching out to local wine connections he cultivated during his business trips to Walla Walla when he was a wine buyer working for a Seattle grocery store chain.
Now, Ground2Ground operates out of Lueck's garage, processing one wine bottle at a time, turning it into sand.
Lueck works directly with the wineries and collects wine bottles as part of his one-person operation. Twenty-four wineries have made committed to partnerships with Ground2Ground.
Additional wineries have shown interest in the project, but Lueck doesn't have the staffing to collect their bottles.
"If it works for 25 wineries, could it work for 100 wineries?" Lueck asked. "But what we need is buy-in from local municipalities to make it happen on a larger scale."
Three Rivers Winery and L'Ecole wineries are Ground2Groud corporate sponsors.
Three Rivers Winery, part of the Foley Family Wines, was the first to partner with Lueck and is committed with the idea of glass recycling.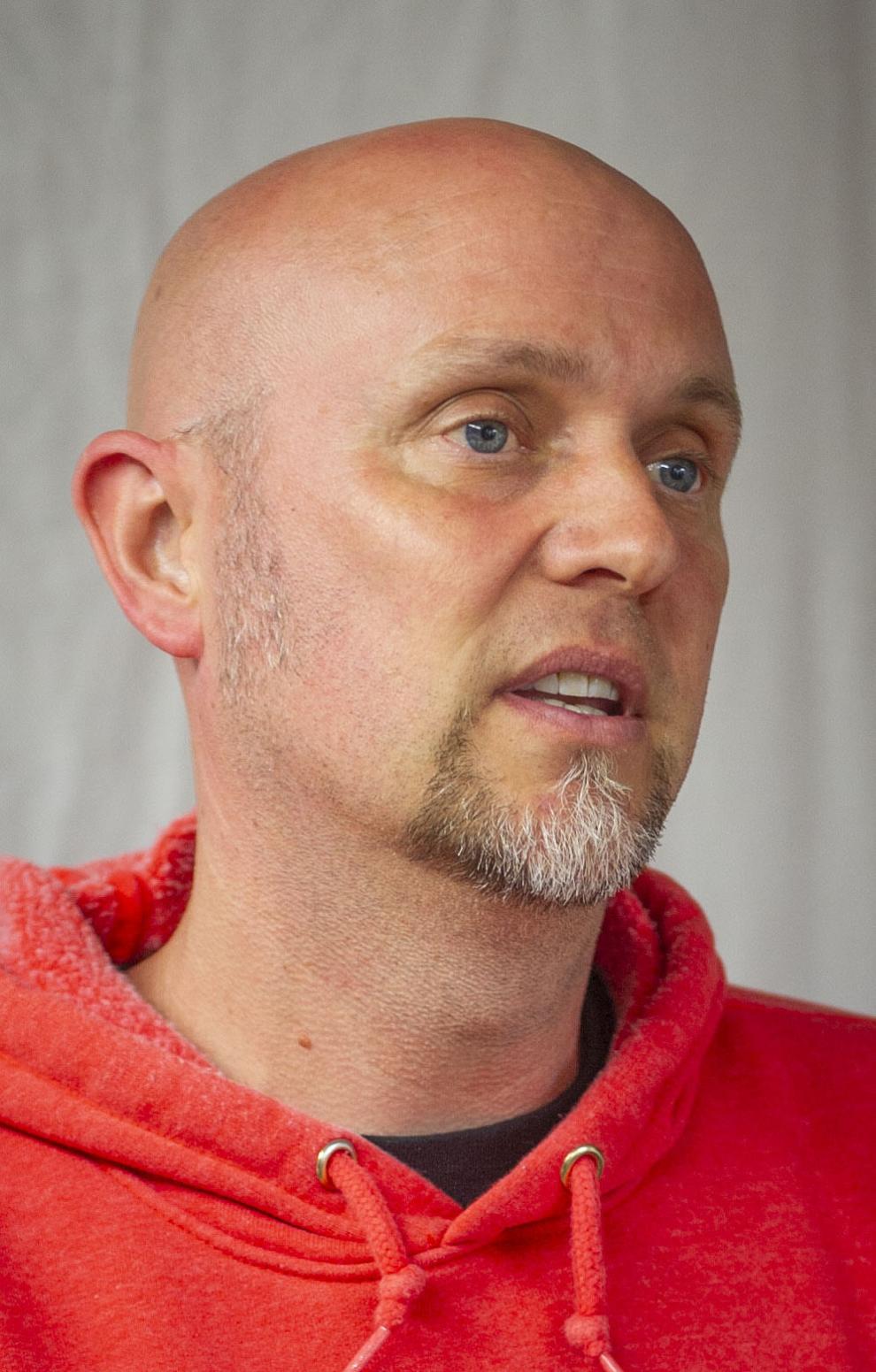 Andy Slusarenko, a winemaker at Three Rivers Winery, said the company is already using glass sand for a variety of projects at their properties.
"We need to do something," Slusarenko said. "And this is what we have to start with. More people need to know about it"
The glass sand generated by Three Rivers bottles has been made into a pathway on the property and Slusarenko says there are plans to use glass sand for a horseshoe pit.
Foley Family Wines is already using glass sand in other parts of their larger operations in Oregon and California.
How it works
Ground2Ground uses a closed recovery processing and storage loop, which means the bottles are recovered, processed and reused locally.
Lueck estimates he's processing 1,200 to 1,500 pounds of glass each week.
Glass sand is already being used to prevent sand erosion along beaches in New Zealand, Australia and Costa Rica.
According to its website, Ground2Ground has been in discussions with the Washington State Department of Ecology, the Department of Natural Resources, Solid Waste Management and Zero Waste Washington to become part of a statewide glass recycling effort.
There are similar organizations in Lake Chelan and the Methow Valley. There is also one in Ellensburg and the San Juan Islands in the Puget Sound.
Lueck is working with these organizations, which are involved in an EPA study on the effects of glass sand on the environment.
"The EPA study on mixed glass will show us where we can use glass sand and if it is safe," Lueck said. "And I think that will help disprove some of the misconceptions people have about what glass sand is."
Not a profitable business model
Lueck and his team of volunteers are not setting out to turn this into a profitable business.
Their goal is to demonstrate to local government agencies — specifically the city and county of Walla Walla — that the solution to the region's glass recycling problems is within reach.
"Our big hope is that one governmental agency comes on board, and then others join also," Lueck said.
Volunteer Katie Masferrer joined Ground2Ground two years ago after witnessing first-hand how many glass bottles were being discarded every day at her job in a wine tasting room.
"We need a local way to reuse glass bottles and that is the point we are making with Ground2Ground," Masferrer said. "We are not trying to make money off this. Our hope is that a larger group can come in and take it further."
Lueck says he has reached out to government officials to share his ideas.
So far, he has been met mostly with skepticism. But he's also encountered some local officials who think it is a good idea, although logistically challenging.
Ground2Ground's proposal to local government agencies is a small test project. Lueck suggests a sidewalk or minor city repair project that would normally use traditional sand and replacing it with glass sand.
"Part of the end goal of this project is knowing what we can and cannot do with the glass sand." Lueck said.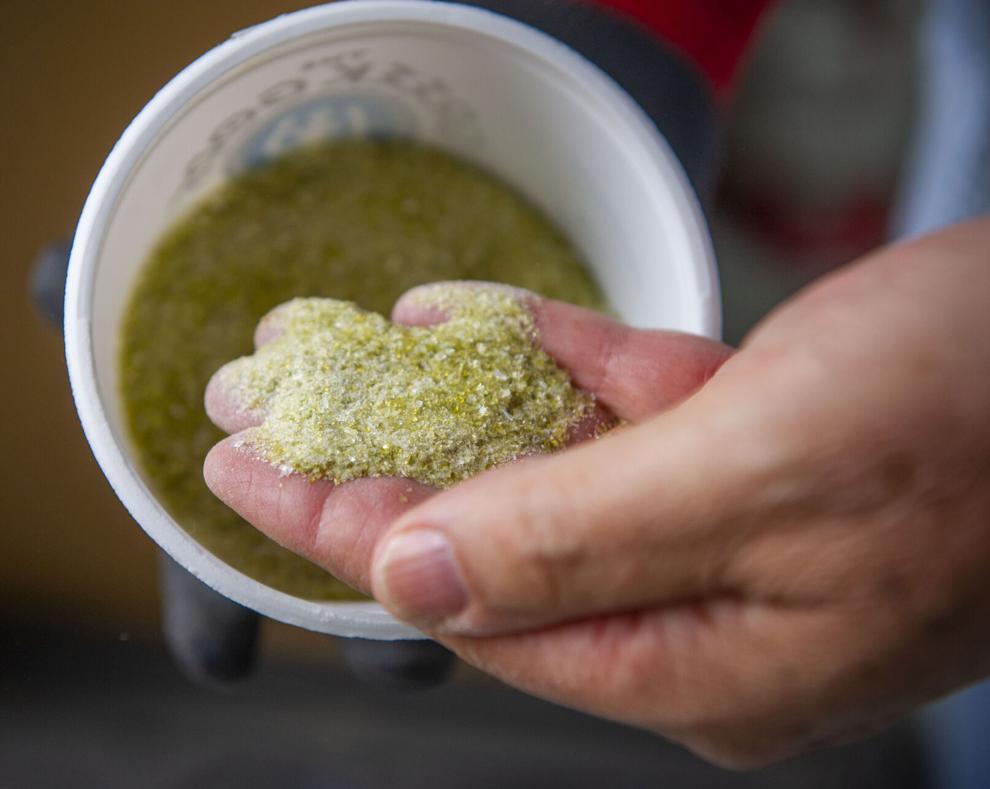 Only a matter of time
The Walla Walla City Council recently allocated $52,000 for an analysis of glass disposal and recycling.
Lueck believes it is only a matter of time before state lawmakers in Olympia make glass recycling mandatory in small rural communities like Walla Walla.
"My hope is that we can start solving this problem now before it comes to that," Lueck said.