Classic Zenato Wines from Valpolicella partners with Vbev in India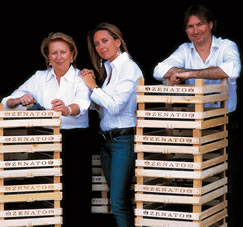 Zenato Estates and family Legacy
Over a period of time, Sergio Zenato mended 95-hectare volcanic land in Sant'Ambrogio commune to uplift the vines on top of the hill in Lugana and Valpolicella in the Classico zone; these scenic vineyards look over Lake Garda. The legendary grape varieties such as Corvina Veronese, Rondinella, Molinara, Oseleta, and Croatina thrive here.
Sergio's passion for wine making from the indigenous varieties, entrepreneurial vision, newness in the vinification techniques and clarity to offer matchless flavours of wine is the 'Core Value-System' of Zenato winery. Presently, the family is spreading this Italian Winemaking Culture across the world. Wife Carla has been supporting Sergio with equal passion since the time of Zenato winery inception. For 60 years she has been the right arm of the Zenato brand. She is the source of inspiration and strength for the Zenato winery family.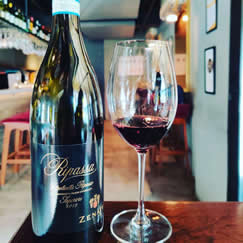 Children Alberto and Nadia are taking efforts to heighten family owned estate with newer aspirations.  Nadia proudly mentions her father's iconic accomplishments during his wine journey. In the 1980s and 1990s, when the Amarone wine from Valpolicella experienced a spike in popularity on the world wine map, Sergio experimented with Trebbiano oak aging, and created 'Trebbiano di Lugana'. This white wine is a made with 100% Trebbiano, a local white grape variety, which was oak aged and 'Lugana DOC Methodo Classico' sparkling white wine produced from Trebbiano single grape varietal. 
Zenato wines are present in all the major markets of the world. Nadia mentions that 70% of their wine production is exported to 60 different markets including North America, Europe and Asia. In Asia, they entered Japan in 1996, followed by Singapore, Thailand, Vietnam, China and  recent entry into Indian market. 
Zenato hook-up with Vbev 
Vbev is one of the leading importers of Wine and Spirits in India. Vbev's competitive edge is their handpicked portfolio, that offers rich heritage and top quality wines. They select brands successful in the country of origin as well as the international markets. "Zenato is among our serious wine partners from Italy. Zenato family has a great reputation among the leading producers for top wines like Amarone, Ripasso, Lugana and other beautiful wines from the Veneto region," says Sumedh Singh Mandla, CEO, Vbev. It's worth mentioning here the Zenato Ripassa Valpolicella DOC Superiore 2015 and Zenato Soave Classico were the two award-winning wines at the Indian Wine Awards 2019, in the categories of Best in Show and Best in Italian wine selection respectively.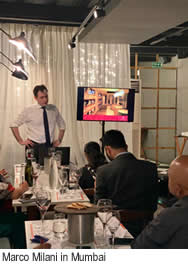 Marco Milani (Asia Pacific Sales Manager) the brand Ambassador for Zenato Azienda Vitivinicola had conducted wine appreciation tastings in association with Vbev, in the major cities of India, including Delhi, Mumbai, Bangalore and Pune. He believes the ravishing Zenato Amarone and Ripasso on their portfolio will win Indian consumer's hearts to gaining popularity. It was indeed a great experience to explore Zenato wines with him at '266 The Wine Room & Bar' Mumbai, last year. 
Wines from the Romeo and Juliet's province
Marco's unique Italian style of presenting the stunning wines got me connected with the brand. While I was sipping the iconic Classico Riserva Sergio Zenato, Amarone della Valpolicella DOCG Classico, Ripassa Valpolicella DOC Superiore and the Bardolino DOC, I was savouring the legacy of the wine region 'Valpolicella'. It is evident to say these wines attribute to the surroundings they dwell in. Valpolicella is the viticulture zone, situated on the hilly area beside 'Lake Garda' of the Verona Province within Veneto region.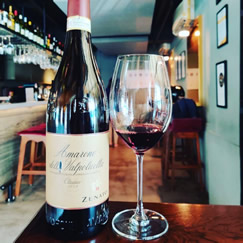 Zenato Amarone della Valpolicella DOCG Classico is rich in flavors, full bodied wine, high on alcohol with well-balanced acidity. The cold, continental climate between Lake Garda in the West and Adriatic Sea to the Southeast keeps an optimum amount of acidity in the grapes. The high amount of alcohol and a spectrum of flavours is derived by partial drying the grapes on the vines, further allowing these grapes to shrivel in the drying rooms; this method is known as 'Passito'.  
The Amarone is aged in the Slavonian oak for 4 years, resulting in the velvety soft tannins with opulent flavours of cured cherries, bitter dark chocolate, raisin, dried fig, and walnut. The Zenato Amarone can be aged for minimum 20 years, it's possible with the supportive wine components such as alcohol, flavours, aromas and the deep colour. 
Amarone Riserva "Sergio Zenato" is a premium wine style produced in excellent vintages only with fine selection of the best Corvina, Rondinella and Oseleta from the oldest vineyards. Suitable for extended ageing is a rare production of Zenato.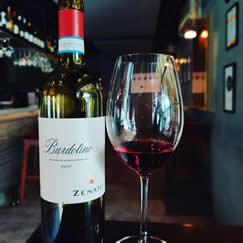 Ripassa Valpolicella DOC Superiore is a blend of majorly Corvina Veronese, rarest of Rondinella and Corvina. After the first fermentation of Amarone the leftover grape pomace is 'passed over' (meaning Ripassa) by the top selection of Valpolicella grapes leading to second alcohol fermentation. So, ideally the Ripassa wine obtains higher alcohol content, deeper color, richer flavor and aroma. Oak ageing for 18-20 months, another 6 months aging in bottle before release, renders extreme smoothness and flavours to wine. Resulting in a refined more concentrated, vibrant wine full of red fruit aromas, elegant tannins with hint of chocolate and spice. 
I tasted the Zenato Amarone and Ripassa Superiore with Parmigiano, Cheddar cheese and walnuts, but I am sure it can be nicely paired with an array of Indian cuisine such as kebabs, pot meat roast and marinated meat curries (flavourful and less spicy) etc.
Bardolino DOC by Zenato is a beautiful blend of Corvina, Rondinella, and Molinara the classic grape varieties and a mimic of the terroir. Very youthful wine, easy drinking, ruby red, strawberry and cherry flavours, with the hint of elder flower flavour notes on the nose. This well-balanced elegant wine was served at 14-16°C, perfectly paired with mild cheese.  
Pandemic cramps wine sales, not the passion for wine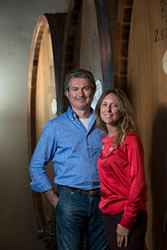 During the Covid-19 crisis situation Zenato winery and vineyards are functioning smoothly, following all the lockdown norms. Marco Milani mentions, "According to the Italian law the workforce needs to be reduced in office so we've shifted employees on shift rotation. But no employee has lost the job. We invested since the begin in all the safety measure to protect our employees".
He believes this situation will certainly affect the sales and revenues this year, but it will not affect the brand awareness. Zenato is a classic brand, known for its successful family history, and appreciated for the quality. At the same time, they find a great scope for sales on e-commerce. Nadia Zenato and her team are rigorously connecting with business partners, journalists across the world, through webinars and live chats. She finds a great demand for virtual winery tours and wine tasting sessions. 
Says Sumedh, "Special times call for special measures. It will be a tough period ahead for Premium and Super Premium tier wine labels like Zenato in near future. Post lockdown we believe sales of spirits and value brands will take precedence, retail segment will open faster creating a demand for value driven brands. HORECA segment where sizeable sales for the premium wine segment happens, will revive slowly. Imported wine business will take at least 3-6 months to normalise. We have been working towards cost rationalisation and value optimization across the markets where we distribute our brands." 
He adds, 'To overcome the future challenges, "Our marketing efforts will be focussed to create brand awareness and reach key trade partners and end-consumers. Education and promotion in the digital medium, will continue to be the norm for a long time. We will introduce a few out- of -box and cost effective ideas that will provide push for our brand portfolio, and Zenato will be in our mind."
Sheetal Kadam

Mumbai-based Sheetal Kadam is a graduate in Agriculture with an MBA in International Business. She is also a 'Certified Cultore' by Alfiere Italico- Wine, a certified wine course designed and organized internationally by Indo-Italian Chamber of Commerce and Industry (IICCI) outside Italy, in Mumbai. She is currently pursuing Diploma in WSET (Level 4). She has worked with Indian wine producers in marketing in Pune for a year. Sheetal may be contacted at sheetalk0009@gmail.com